Mr. Ciulla and his team helped my family big time. He was amazing to work with and was able to get us the results we wanted and deserved! I absolutely recommend working with him and his team. Thank you Mr. Ciulla!
Mr. Ciulla is a highly respected and nationally recognized criminal defense attorney. I have worked personally with Sal and have seen the dedication he has to his clients first hand. Unlike a lot of attorneys, he is prompt to his clients' needs and has a proven track record of getting highly sought-after results. Sal's clients are very, very lucky.
Excellent Lawyer that I highly recommend I am someone who had never been in trouble with the law. I never needed an attorney for anything. One evening I made a terrible decision and found myself facing a felony DUI. At first I went to the internet to find a "DUI" lawyer. However, as it became more apparent that I was facing serious charges, I realized I needed a special lawyer. Someone who could work with the D.A. and negotiate on my behalf. I asked a friend who has much business experience and knows many lawyers if he could help me find such a lawyer. He found the law firm that the other lawyers look to as the best for such matters. I was lucky to have found Salvaore Cuilla and Ronald Brower. Together with their paralegal Ellie Pulliam, I was represented by the best law firm in Orange County. They reassured me that I was their top priority and they never let me down. I was in constant contact every step of the way. Mr. Ciulla and Mr. Brower were able to work with the D.A. and have the charges reduced so that I did not have a felony on my record and I was able to avoid jail time. I cannot overstate how this saved my life. I will be forever grateful to these fine attorneys. I highly recommend them. Thank you Salvatore, Ron and Ellie. I am taking my new lease on life very seriously. I am happily in AA and can again look forward to a happy productive life.
In March 2013 I was arrested for Felony burglary. Having worked with Sal on a prior DUI charge I came to him and asked what my options were. After going over the case facts with him, he built a case for me that has worked well in my favor. The charges were reduced to misdemeanor and although I was given a bit of jail time, Sal was able to work with the judge and DA to have the sentence reduced and the the time served with CWP. I did not serve an jail time and most importantly the charges are not felony and will (hopefully) not affect my future. I was not put on formal probation either. My past had caught up to me, and with Sal's help, I'm able to clean up my past ways and live a normal life moving forward. Mr. Ciulla's professionalism and legal prowess helped me put an end to the endless chain of mistakes I had made and become a responsible member of society. Thank you Sal for all your efforts.
I was facing a 3rd DUI, with a bac of .32, and my current "Newport Beach" attorney had told me the best I was going to get was 3 months in county jail, city jail, or a long, grueling program of DUI court which prevents you from starting your life for a year and a half. My previous lawyer made me feel uninformed, unsure, and uneasy about the whole process. I never knew what was going on, and was full of anxiety on a daily basis. She had me move into a sober living and put on a alcohol monitoring device, promising me it would help my outcome and prevent me from having to go to jail...in the end, it didnt. She told me jail was my only option. I was mentally preparing myself for jail up until a 3 weeks before I was to get sentanced. A good friend, witnessing all this, finally made me agree to go talk to her lawyer, Salvatore Ciulla. That was a decision that would change my life. My case had already been in court for a year, and Sal told me, time was of the essence. He told me what he would do, what my options were, and what he was pretty sure the outcome would be if he represented me. His silent confidence, matter of fact demeanor, and 25 years of experience in law, gave me a feeling of hope I had been looking for during the past year of this chaos I had caused myself. I went from barely being able to get a in touch with my prior lawyer or her assistants, to having his assistant, Candice, respond to any email within minutes to any question or concern I had. Sal never promised anything, but he didn't have to. He has a way he carries himself that you just know he knows what he is doing and is capable of. Because of Sal, I was able to continue doing the routine I had been, and get sentanced a year to the sober living I had been living at. Without one day in jail. Unheard of for a 3rd DUI and high BAC. If your contemplating a lawyer, I would not hesitate for a second in choosing Salvatore Ciulla. He saved me from years of agony and memories that I would have had to endure if I had to have gone to jail for that long. I am beyond grateful for him and everything he did. Thank you Sal for all your efforts.
The National Trial Lawyers top 100
Trial Attorney "When losing is not an option"

Salvatore P. Ciulla
Experienced- Respected-Trusted

Certificate of Rehabilitation
Governor's Pardon
Withdraw of Plea for Immigration Purposes
Probation Modification
Sex Registration (PC290) Modification
Probation Termination
Writ of Habeas Corpus
Probation Modification
Expungements
Fraud/White Collar Crimes
The National Trial Lawyers top 100

Sal Ciulla has been one of Orange County's top criminal lawyers for over 30 years. He practices exclusively in the area of criminal defense. With over 200 jury trials to verdict, including over 20 murder trials, he brings the highest level of experience to every case he handles.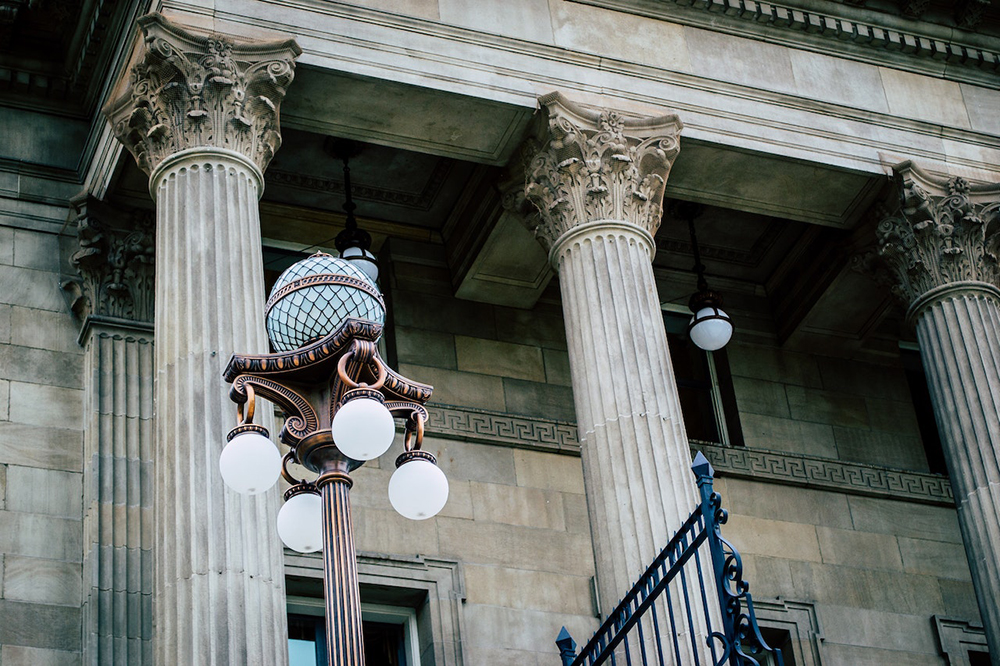 The complexities of our criminal justice system can seem overwhelming to those who find themselves unexpectedly caught in its grasp. With any legal procedure, having
Read More